Subscriber line protection device AZU-M485 and data transmission systems via RS485 interface in an ultra thin 13mm case!
| | |
| --- | --- |
| AZU-M485 UHL2 | 912.00 руб. с НДС |
| AZU-M485 UHL4 | 661.00 руб. с НДС |
PURPOSE OF THE DEVICE
 Protection device for subscriber lines AZU-M485 is designed to protect the distributed networks of industrial automation devices equipment (PCS, AMR, etc.), high-speed digital data transmission interfaces, digital subscriber lines, signal lines of control systems and measure and others, that has data transfer speeds of up to 10Mbit/s surge (lightning, electrostatic discharges and others.).
  DESIGN OF THE DEVICE
 AZU-M485 device made in the plastic case of protection class IP40. The device is mounted by DIN-rail width 35mm (GOST R IEC 60715-2003) or on a smooth surface. For installation on a smooth surface is necessary to push the locks. In device case mounted terminals for conductors protected line.
OPERATING CONDITIONS DEVICE
 Protection device surge type AZU-M485 is a device of multiple steps and is designed for transmission of large quantities of impulse currents arising from direct lightning strikes to the lightning protection system of foreign object.
 The device AZU-M485 should be placed near the protected equipment.
 Connect AZU-M485 devices to the ground bus by using a conductor cross-section 1,5-2,5mm². The grounding conductor should have at least the length of the possibilities.
 Connecting is carried out only by specially trained qualified staff.
SPECIFICATION OF THE AZU-M485
A parameter
Unit
AZU-M485
Number of protected pairs
 
1
Rated operating voltage DC
V
6
Max. continuous operating voltage DC
V
300
Maximum discharge current (8/20), Imax
mA
100
Rated current
kA
2,5
Reaction time, tA
ns
<30
Data rate
Mbit/s
10
Insertion resistance in line
Om
20
The parasitic capacity, C, no more than
pF
300
Power consumption, no more
VA
2

Operating temperature range(different versions)

0C

-25...+55 (UHL4)

-40...+55 (UHL2)

Storage temperature
0C
-40...+70
Immunity to interference from bursts in accordance with GOST R 51317.4.4-99 (IEC/EN 61000-4-4)
 
level 3 (2kV/5kHz)
Immunity to interference over voltage in accordance with GOST R 51317.4.5-99 (IEC/EN 61000-4-5)
 
level 3 (2kV А-В)
Climatic modification and placement category by GOST 15150-69 (non-condensing)
 
UHL4 or UHL2
The degree's protection at case/terminals according to by GOST 14254-96
 
IP40/IP20
The degree of pollution in accordance with GOST 9920-89
 
2
Mounting
 
DIN rail 35mm or screws М4
Cross-section of connected conductors
mm²
0,25-2,5
Case's material
 
ABS, V0
Case's color
 
light gray, RAL7035
Relative humidity of air
%
up to 80 (at 25 °C)
Mode
 
round the clock
Operating position in space
 
artbitrary
Dimensions
mm
13х62х93
Weight
kg
0,06
CIRCUITS CONNECTION OF DEVICE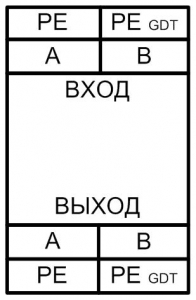 PRINCIPAL CIRCUITS OF DEVICE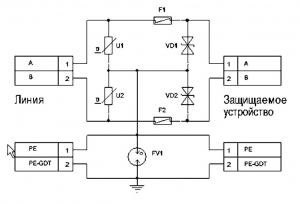 DIMENSIONS OF THE DEVICE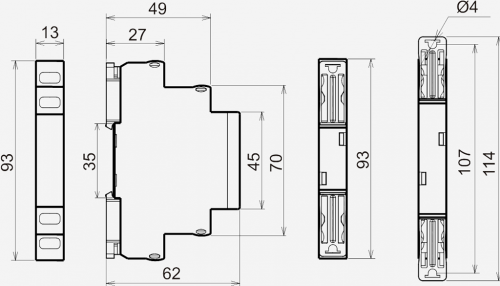 Title

Order code

File to download

(manual)

File data

4640016937073

Download
01.06.2015

4640016937066
English